WALL AND ROOF INSTALLATIONS
Mysterious, high-contrast effects
The light point of the light source remains invisible. The light structures seem to emerge from nowhere. Due to the lack of contrast, they appear even more vivid and deeper.
Fascinating 3D depth effects
Thanks to the low installation depth of our lighting textiles, the installation of our products is also suitable for integration in counters. This creates an ambience at the highest level.
Textiles in combination with glass
Smart glass uniquely combines high-quality glass surfaces with an extraordinary depth effect in interaction with LED light. The Mood fabric is laminated into glass.
Fascinating 3D depth effect
Ambient lighting: Unique, three-dimensional light structures, energy-saving LEDs and individual designs are just some of the features that characterize ETTLIN LUX® luminaires.
ROOM ACOUSTICS WITH ETTLIN LUX® FABRICS
Room acoustic is a very important component in the interior design world
Ambient – Interior design that fulfills its purpose and creates ambience at the same time
In rooms with high sound levels, such as restaurants, hotels or public facilities, acoustic elements improve the feeling of space and significantly improve well-being.
ETTLIN LUX® offers a solution for areas with different requirements for room acoustics, such as office and working environments.
The ETTLIN LUX® elements are a combination of unique 3D light effects and integrated acoustic elements.
Sound Absorption – sound absorbing material is placed behind the ETTLIN LUX® fabric and is invisible to the observer – the focus is on the light effect
The sound absorption material is integrated into the ETTLIN LUX® element and consists of lightweight acoustic fleece, felt, foam.
The ETTLIN LUX® acoustic elements can be used in a variety of ways: angular, round, on walls and ceilings.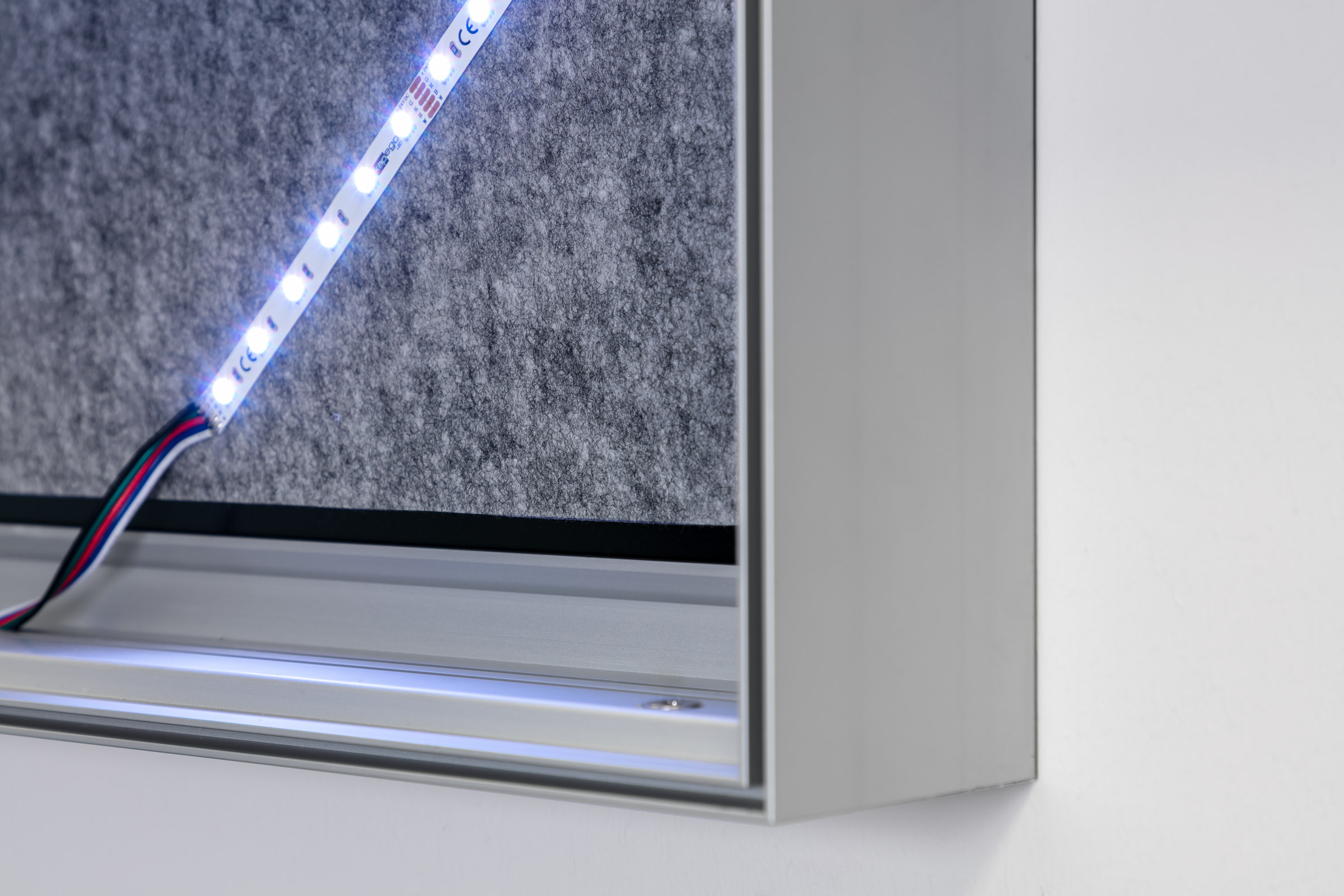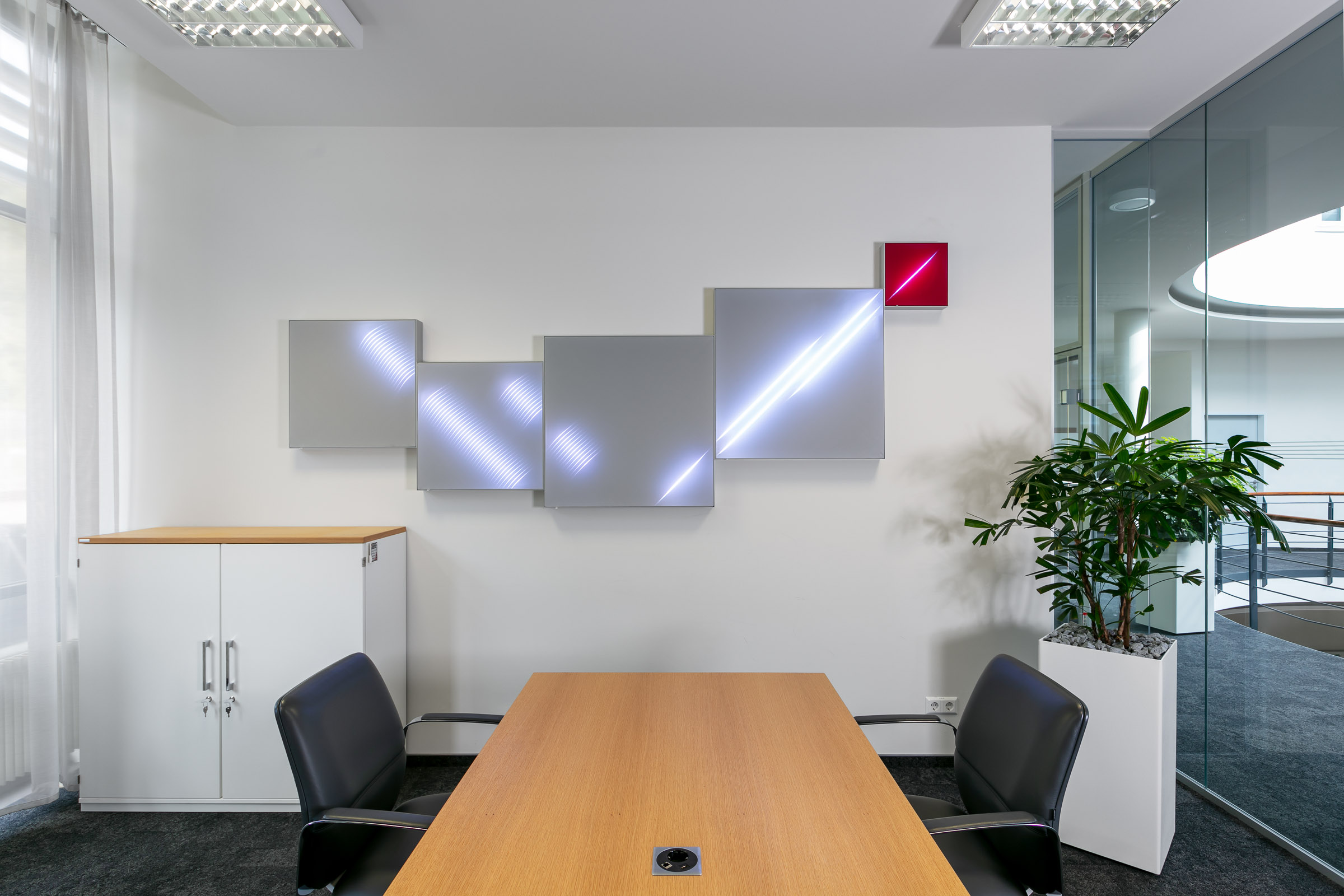 APPLICATION AREAS FOR ETTLIN LUX® ACOUSTICS ELEMENTS
Open space office
Lounge area
CoWorking Space
Conference room
Quiet room
Multimedia room
Web-Conferencing Room
Restaurant
Lobby
For special requirements we work together with an expert from the field of room acoustics. This enables us to meet the highest demands on room acoustics – everything from a single source.
Get in touch with us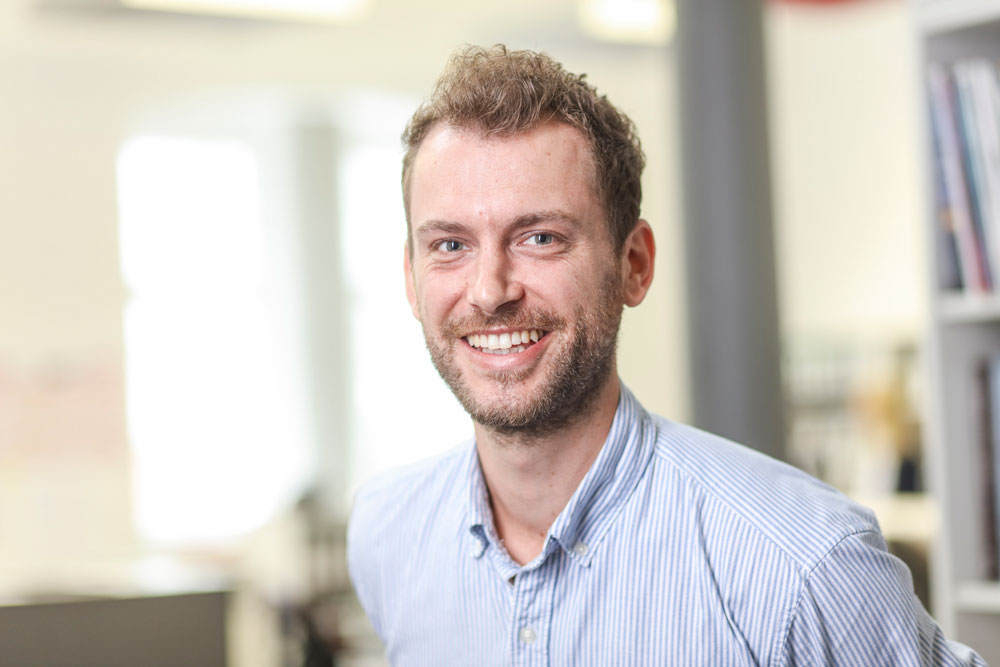 Martin Piechaczek
Team Leader
martin.piechaczek@ettlin.de
+49 (0)7243 / 107 - 115
Send E-Mail
Send E-Mail
Philipp Hoffmann
International Key Account Manager
philipp.hoffmann@ettlin.de
+49 (0)7243 / 107 - 130
Send E-Mail
Send E-Mail