Ambiloom® is a lighted designer mirror which impresses with its three-dimensional effect in the mirror image. It is a highlight in any interior decoration and gives interior architects and designers the opportunity to visually brighten up their projects.
LEDs ON
With integrated LEDs (3,000 – 3,500 K), Ambiloom® creates a three-dimensional light effect in the mirror image.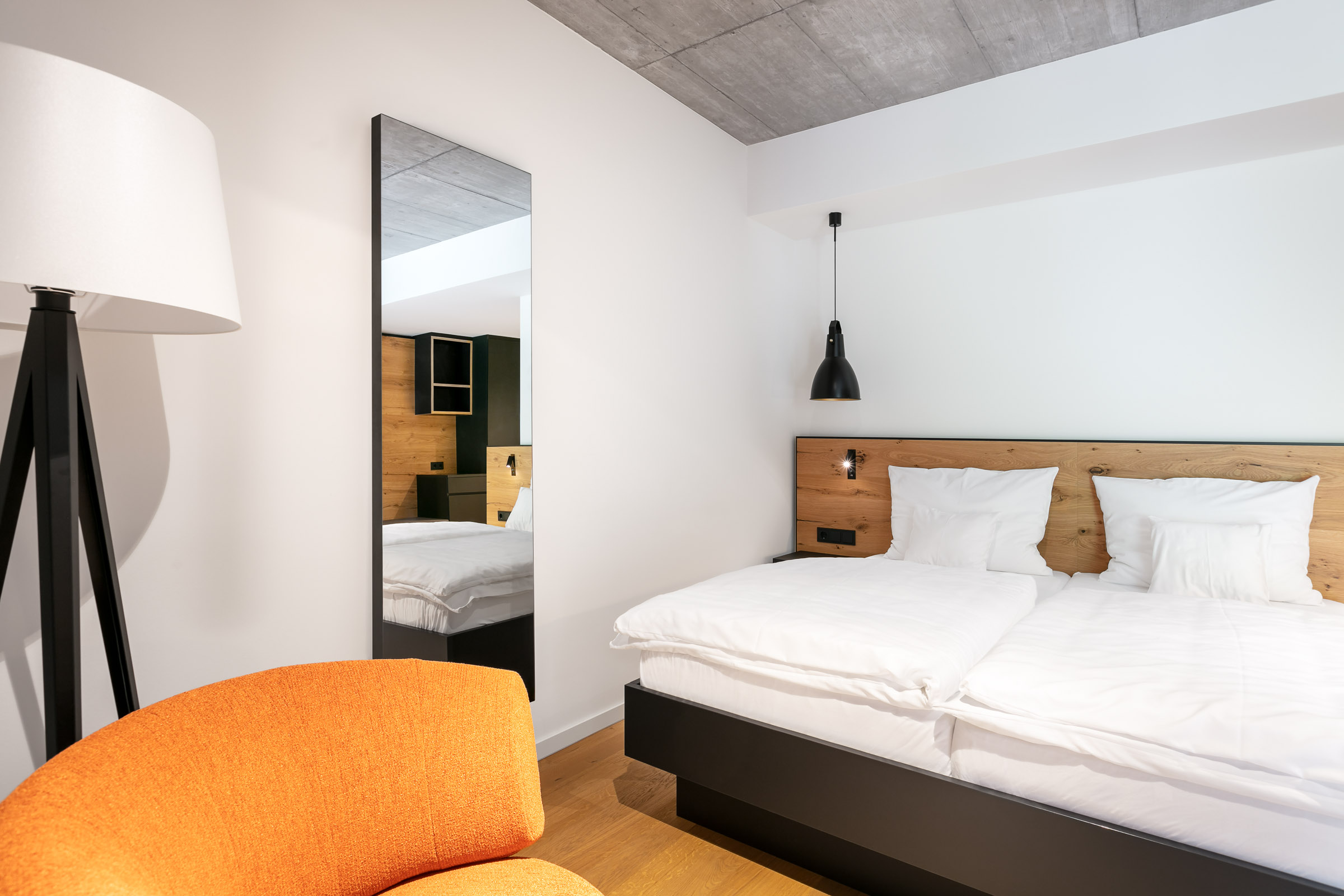 LEDs OFF
The elegant, timeless design of Ambiloom® is impressive even when it is switched off.
Searching for a wall-mounted mirror for your next interior design project?
Ambiloom® is a wall-mounted mirror for impressive interior design projects. It is a design element, an ambient lighting object and functional product at the same time. The premium translucent mirror glass is combined with the ETTLIN LUX® lighting textile. This creates, thanks to a backlit display, the distinctive lighting effects in the mirror reflection.
Check out our dealer
Check out our dealer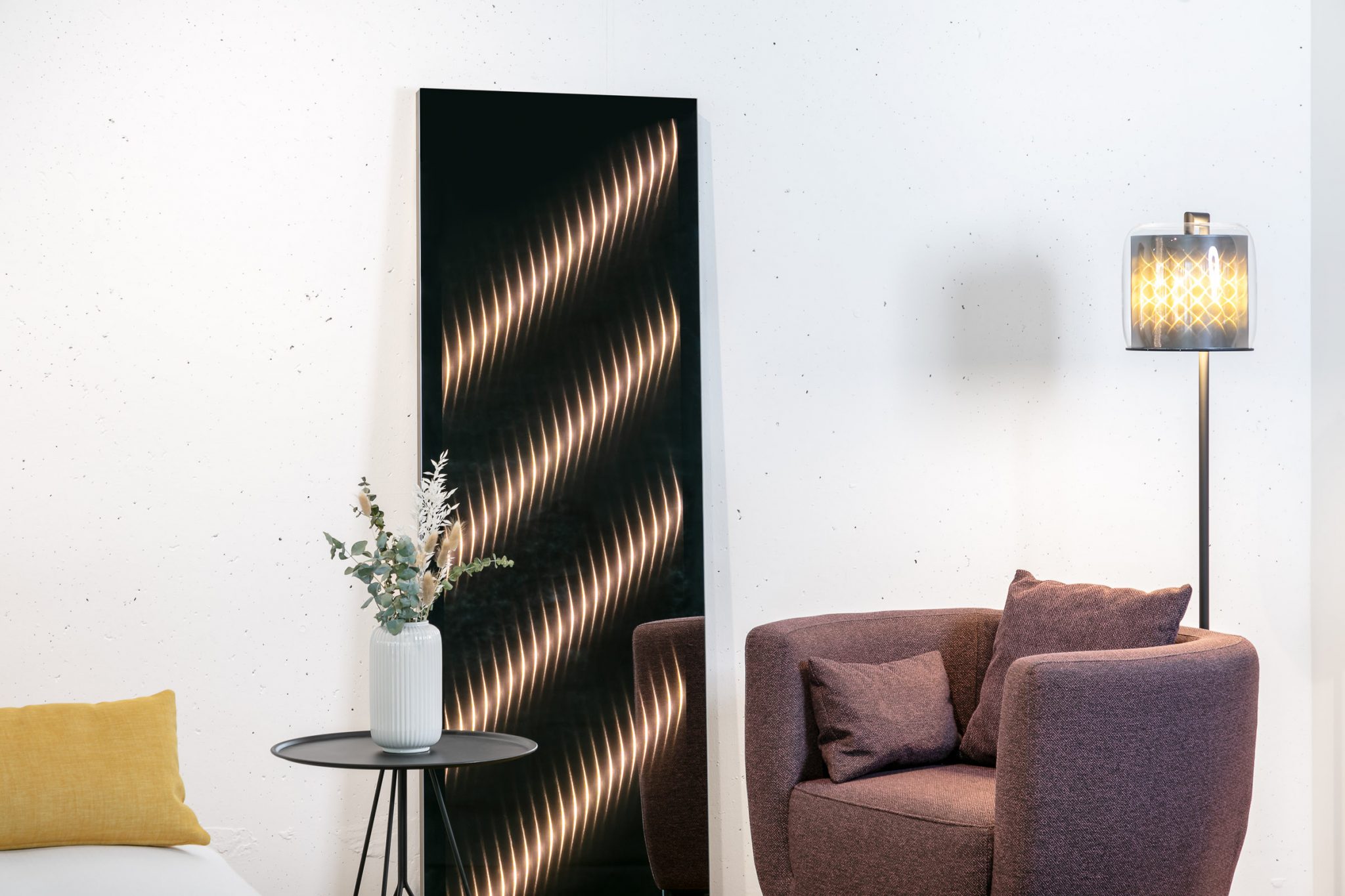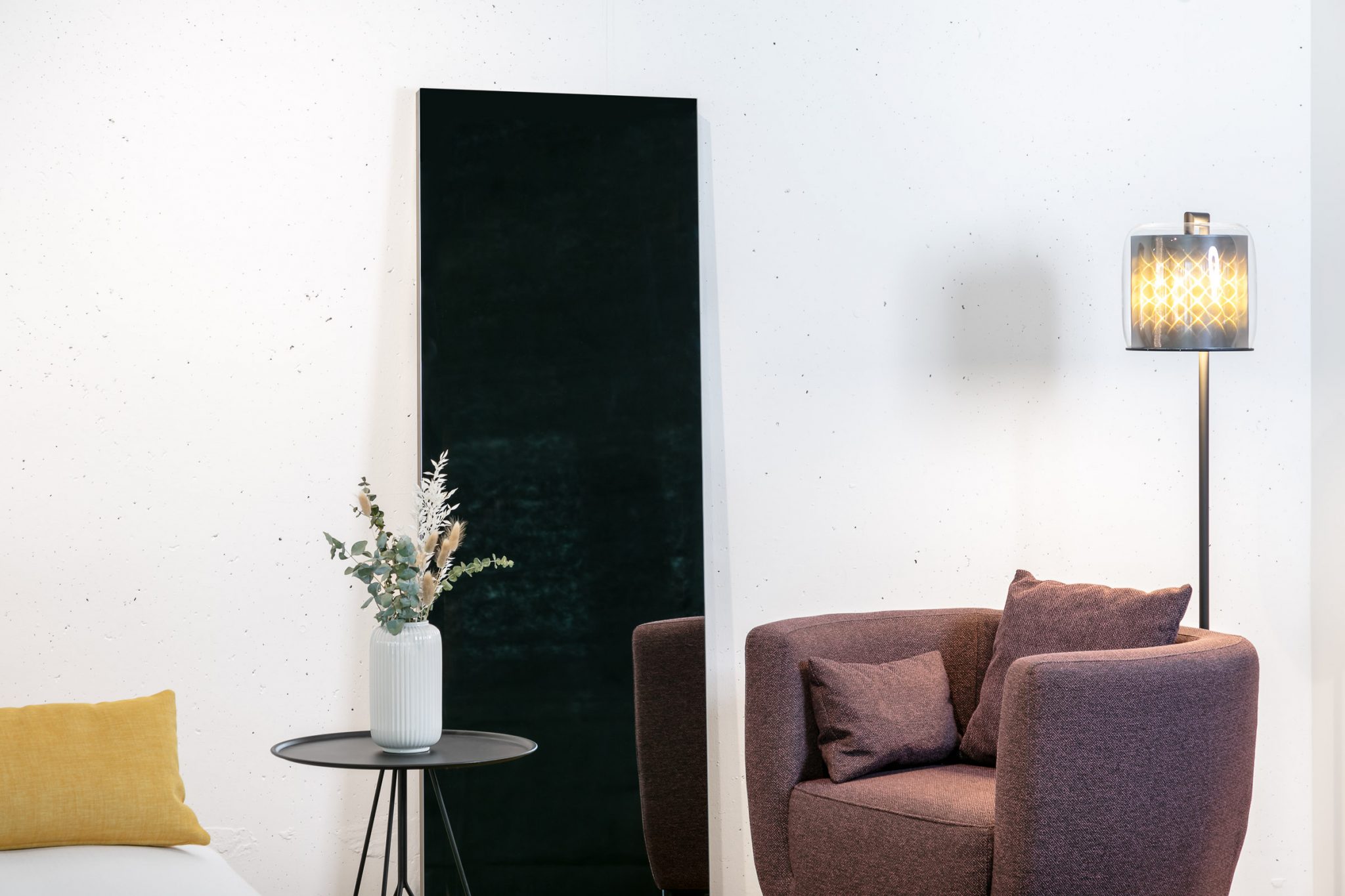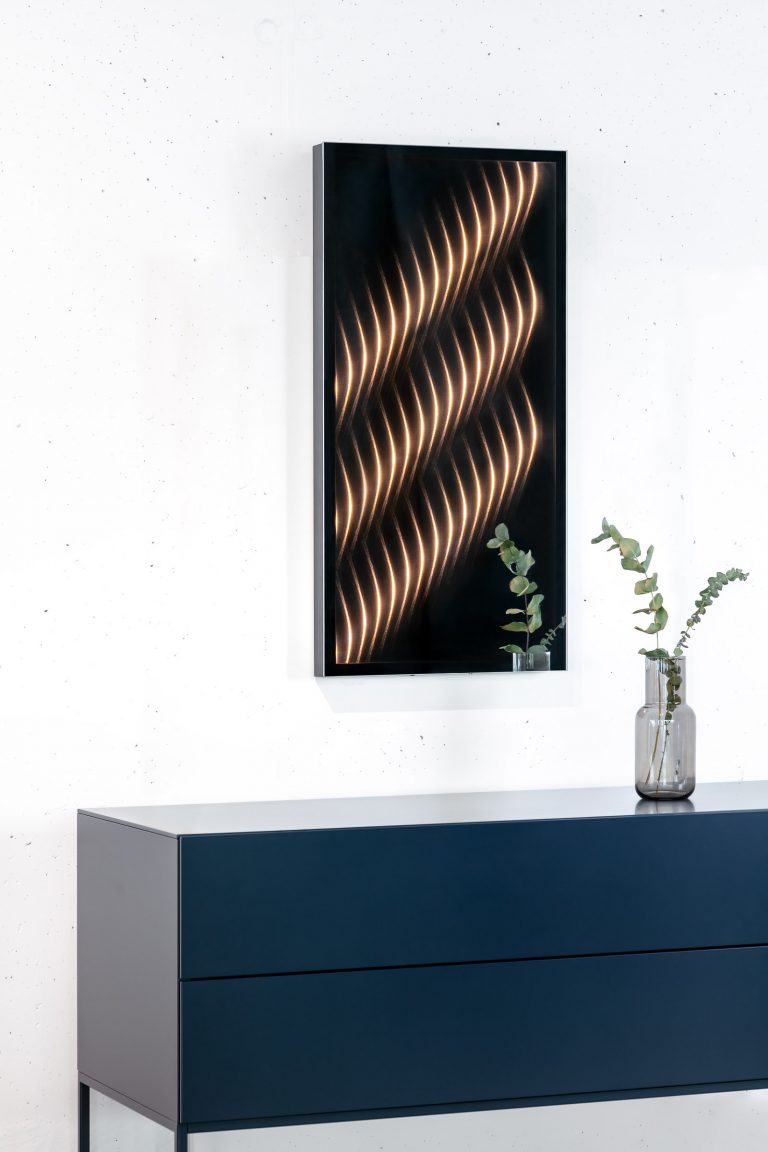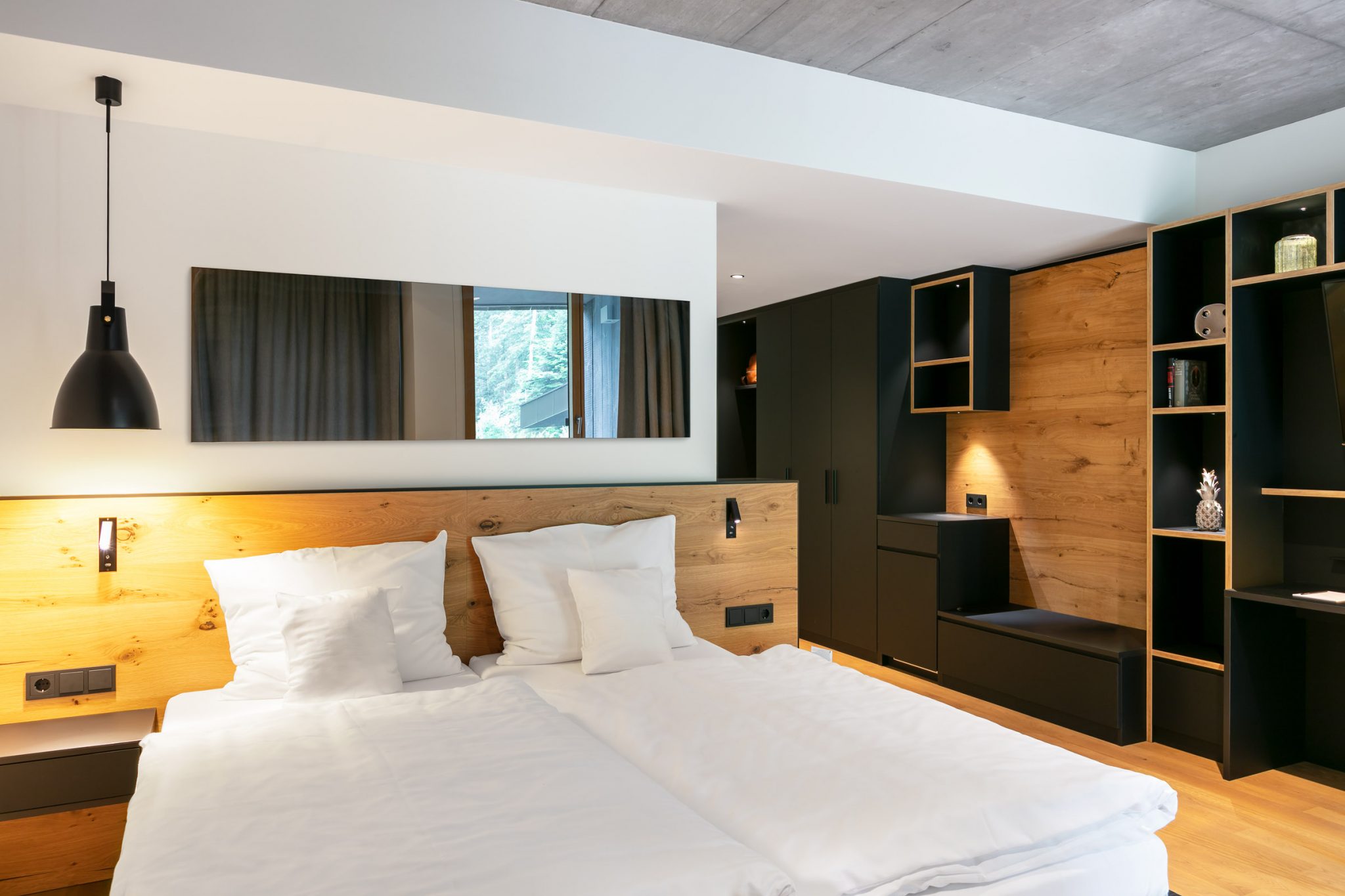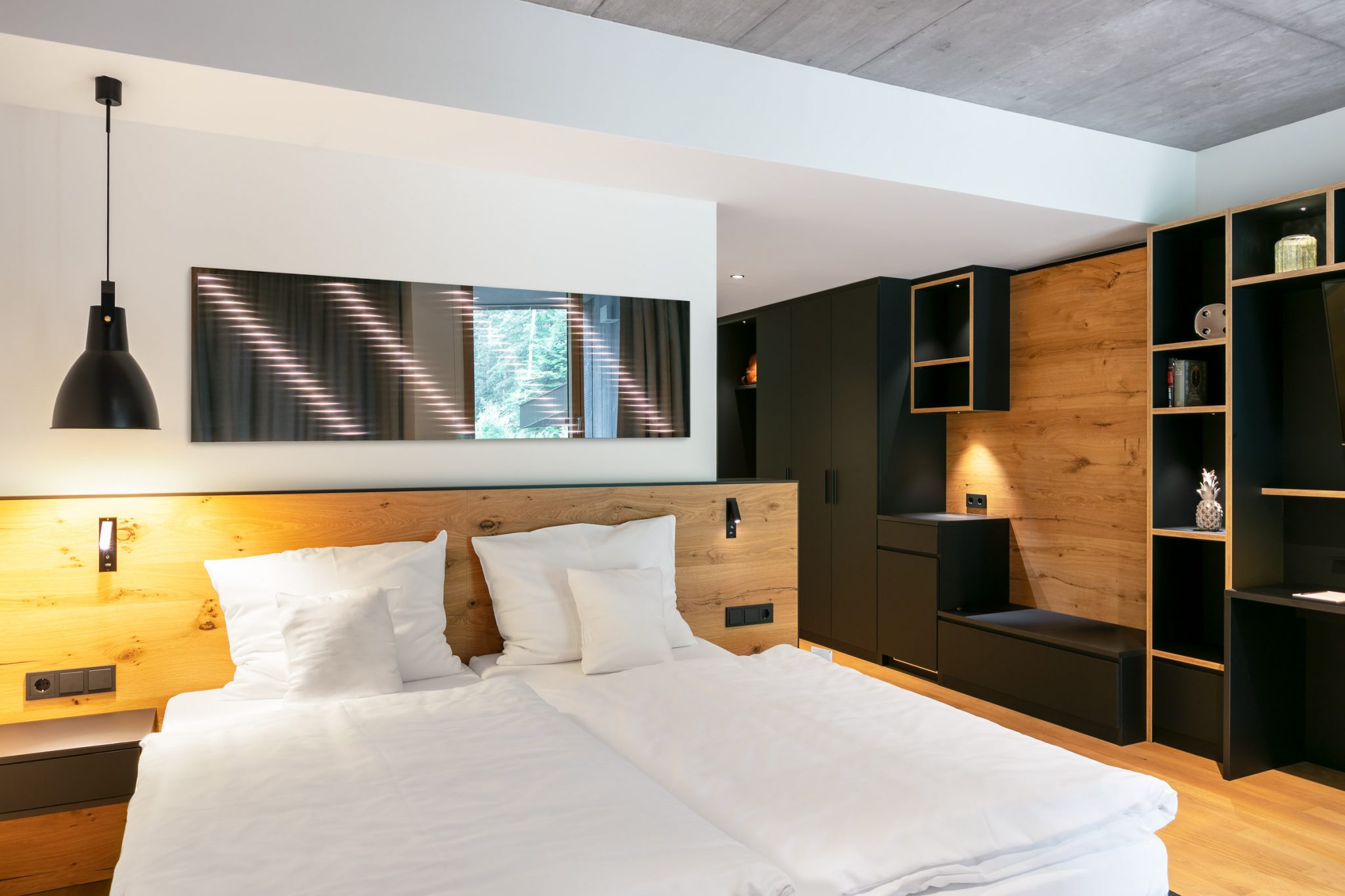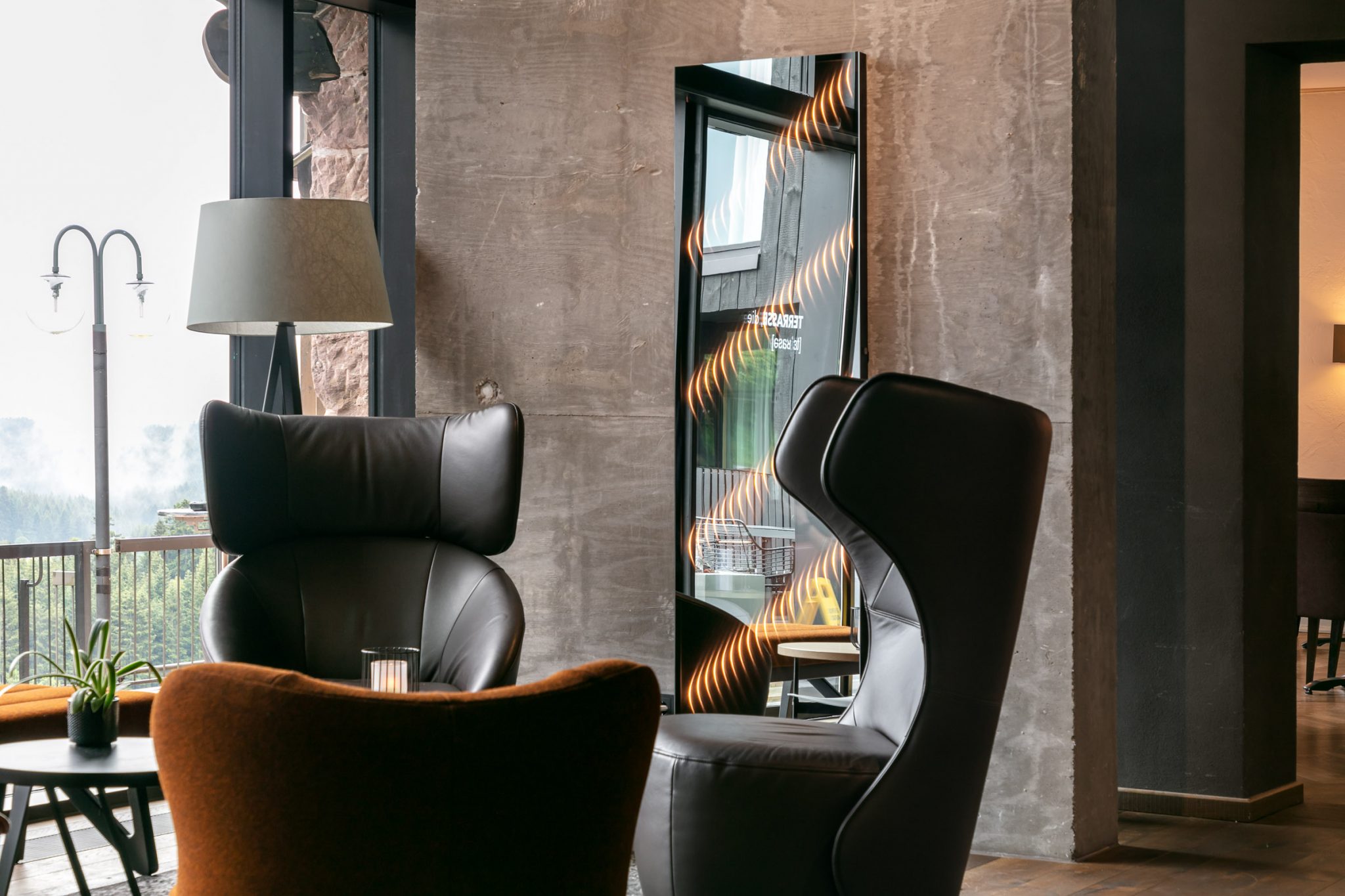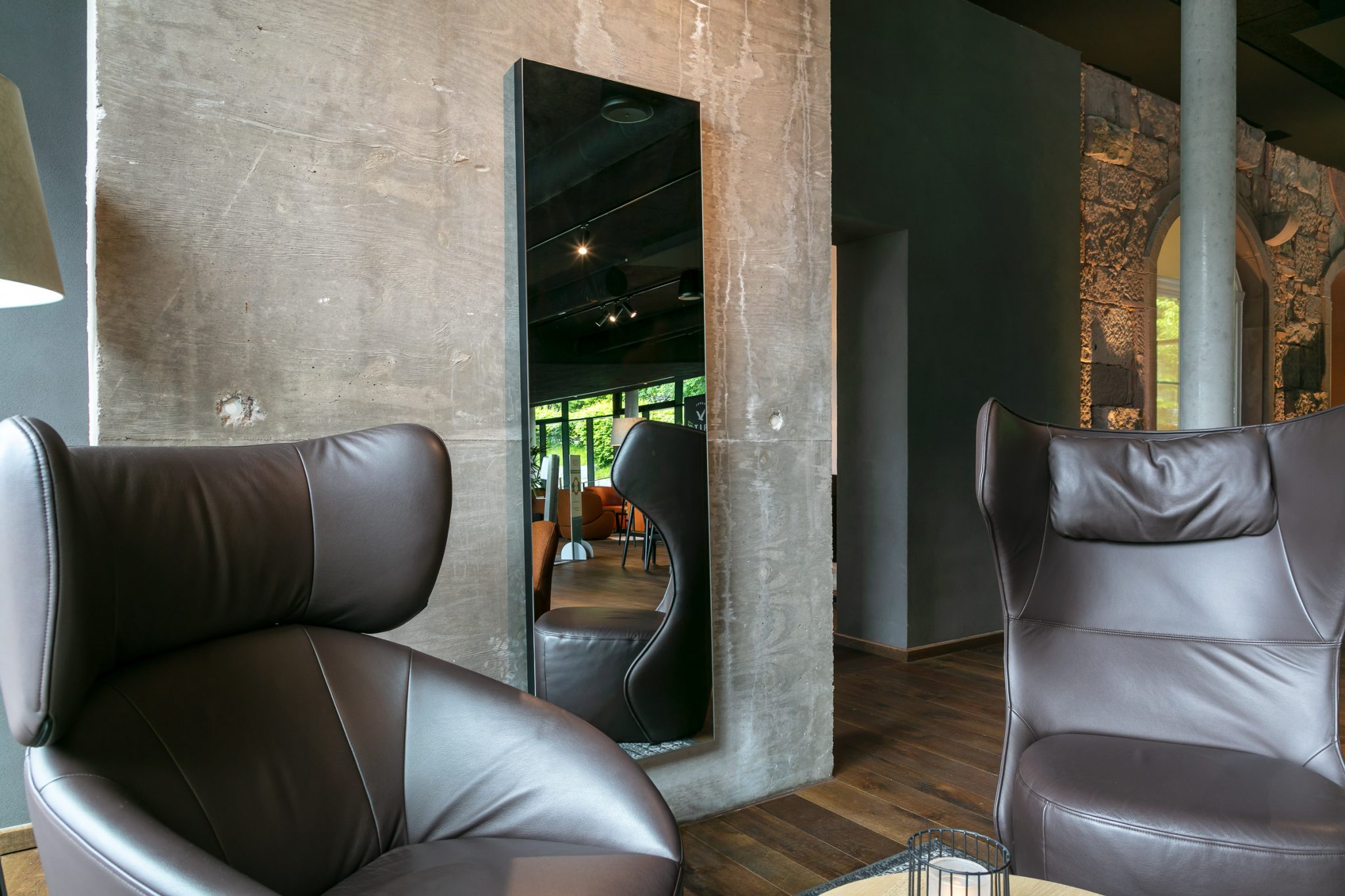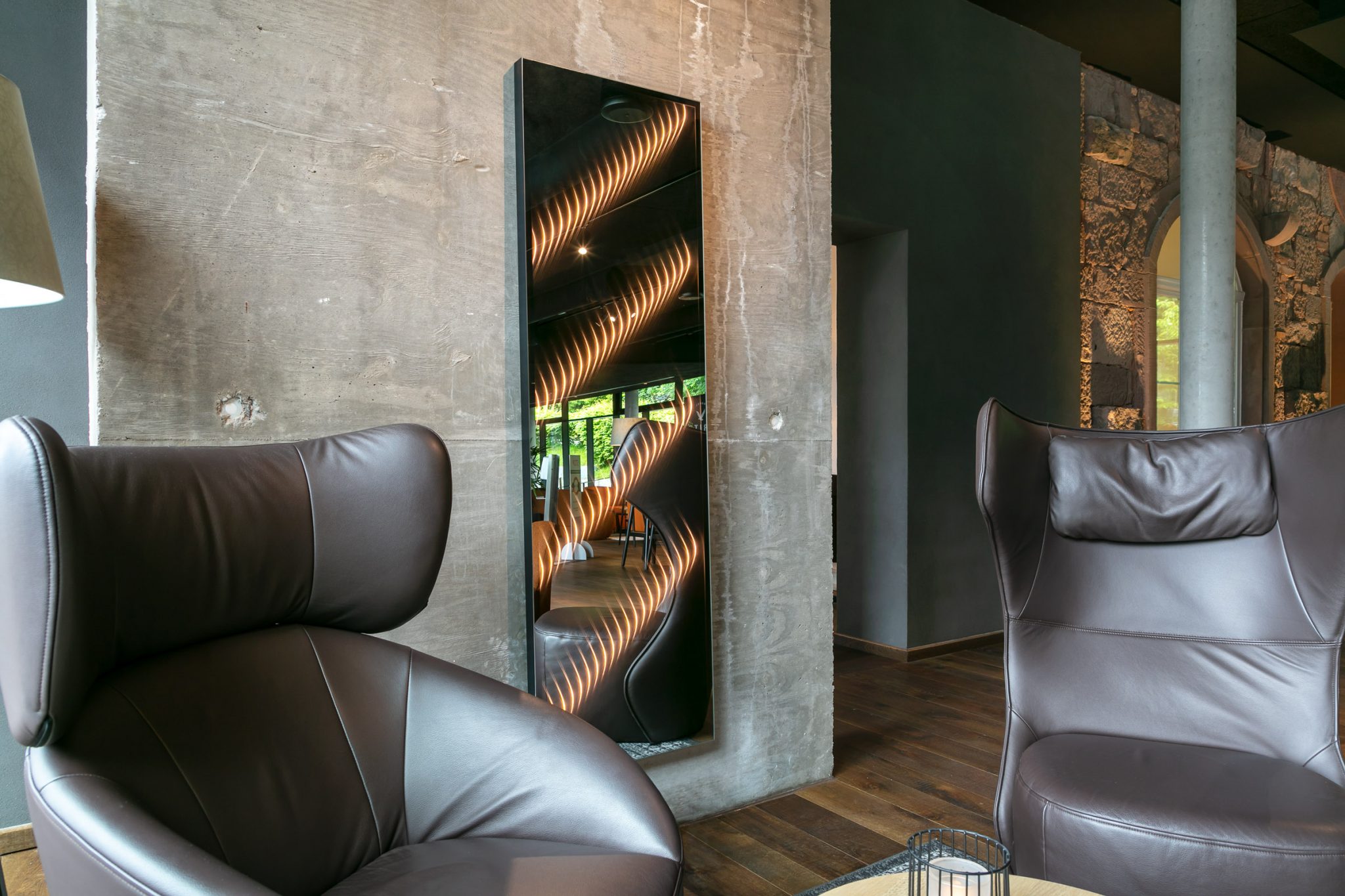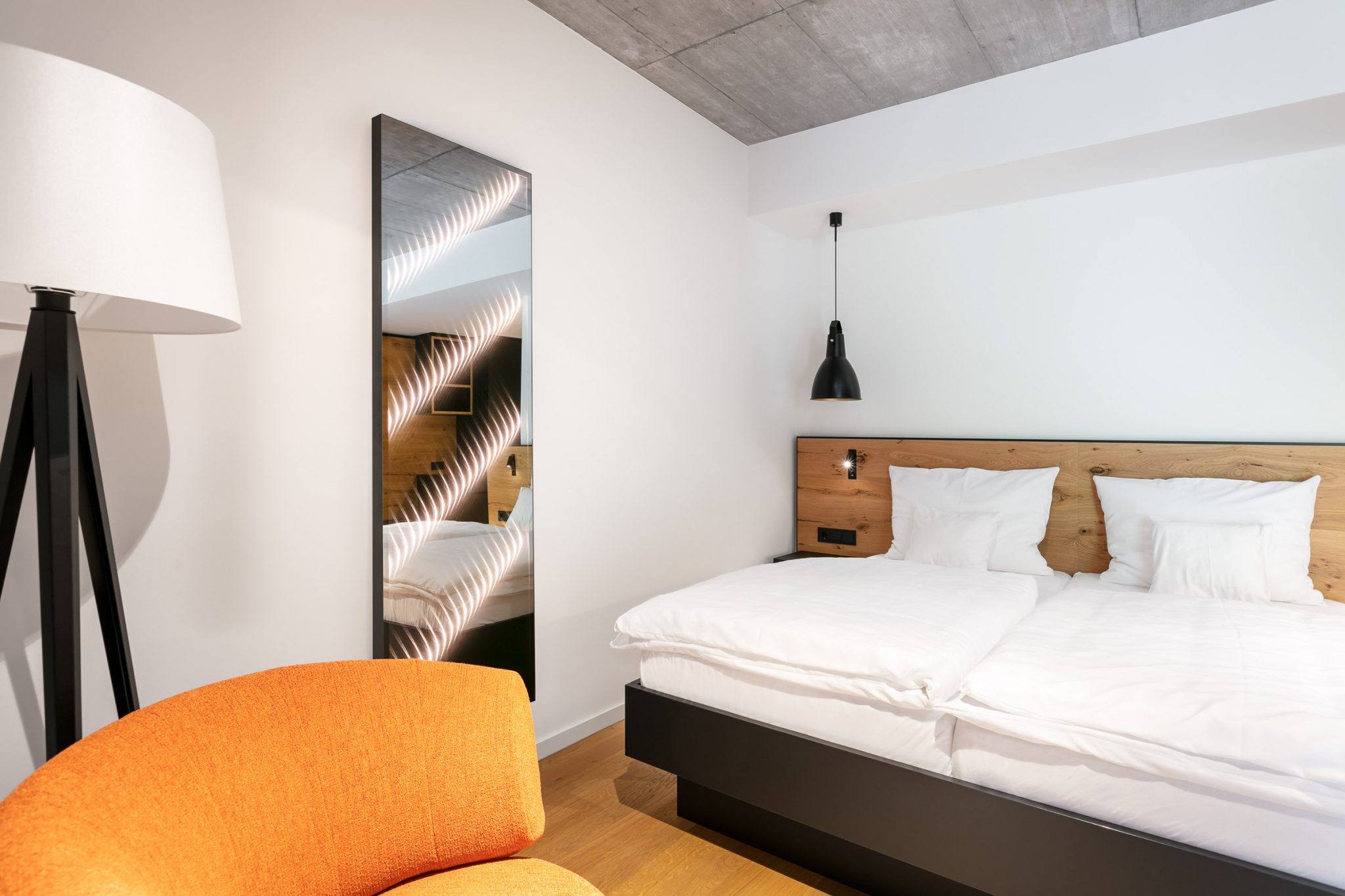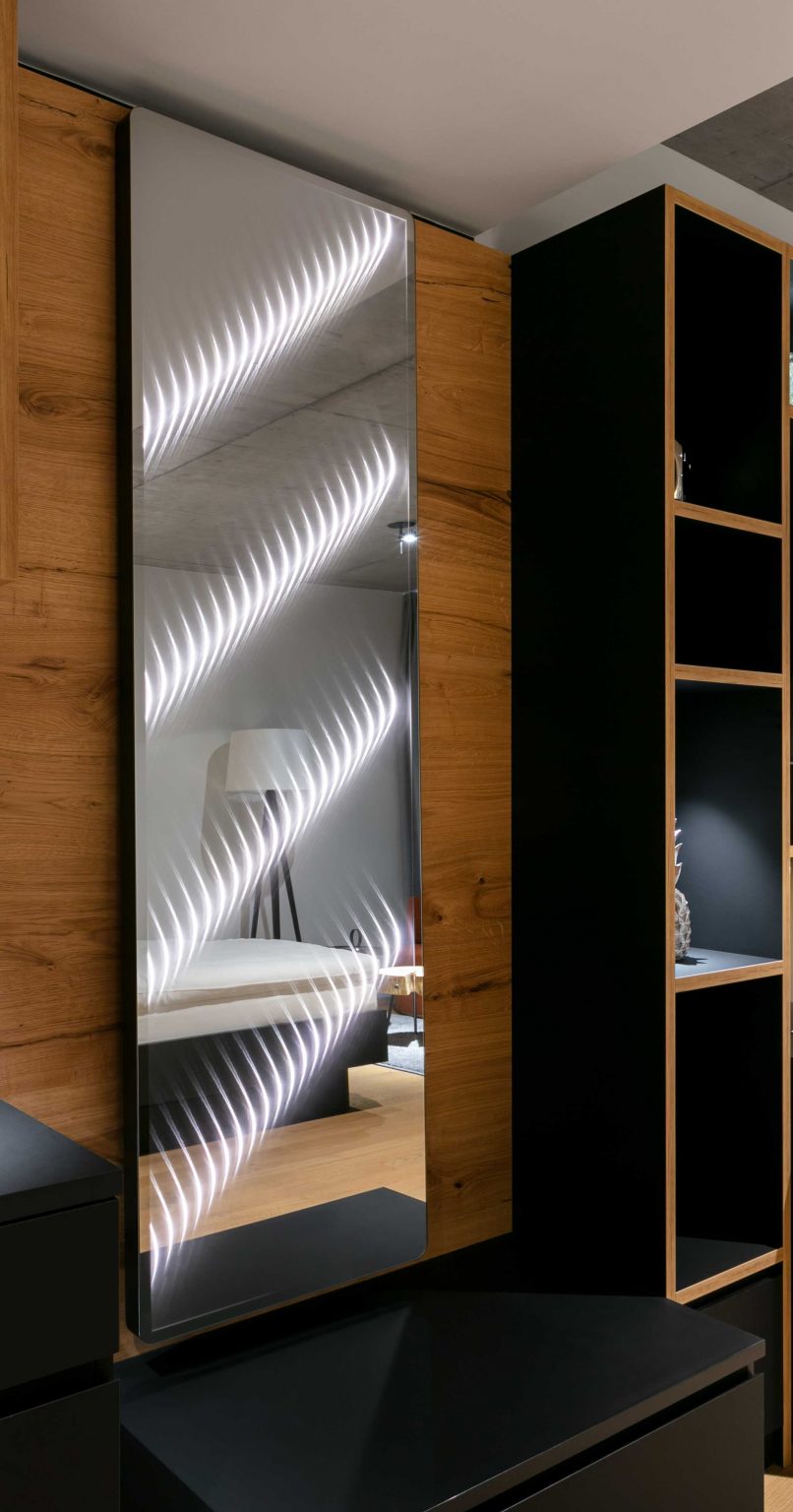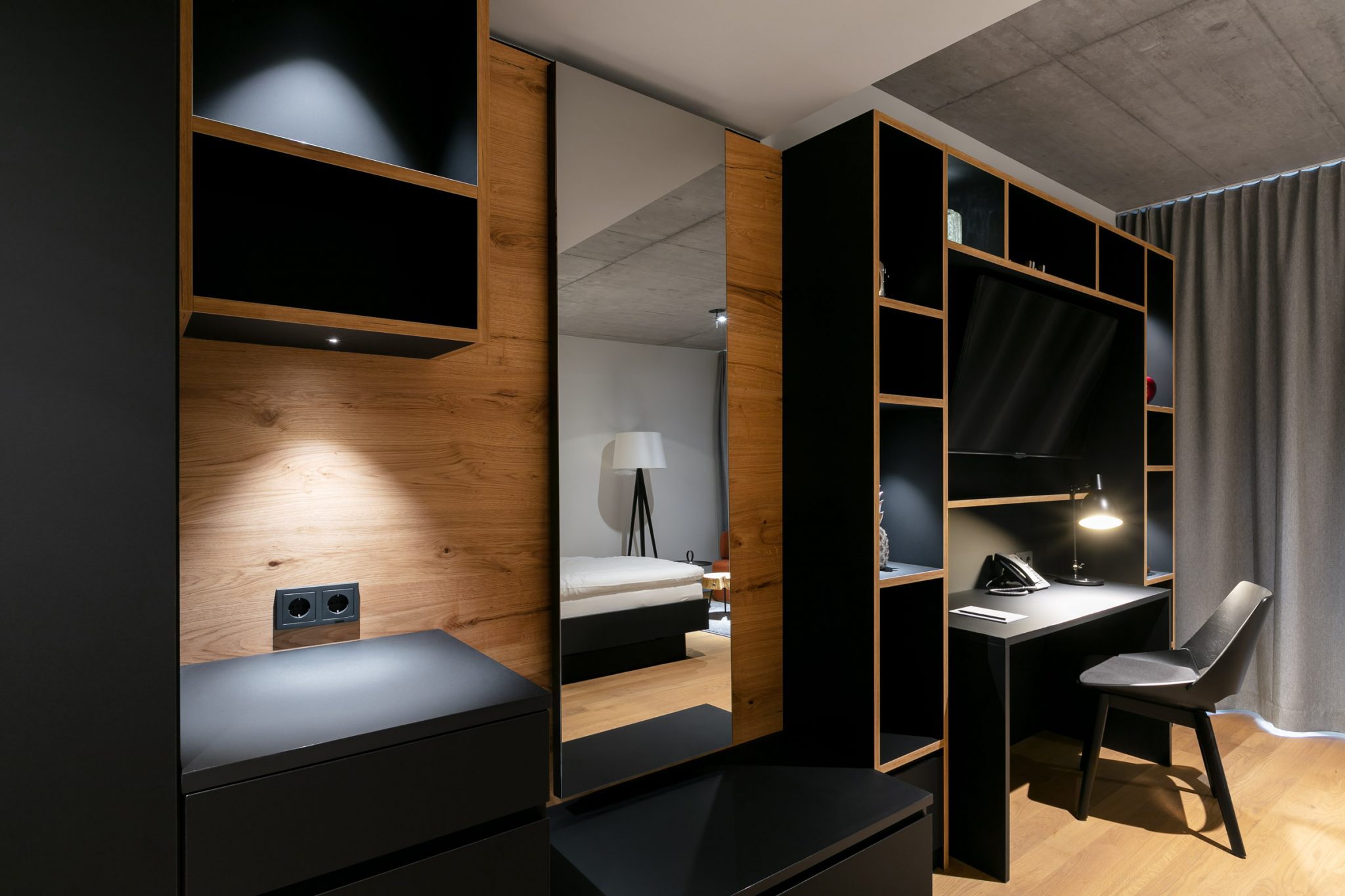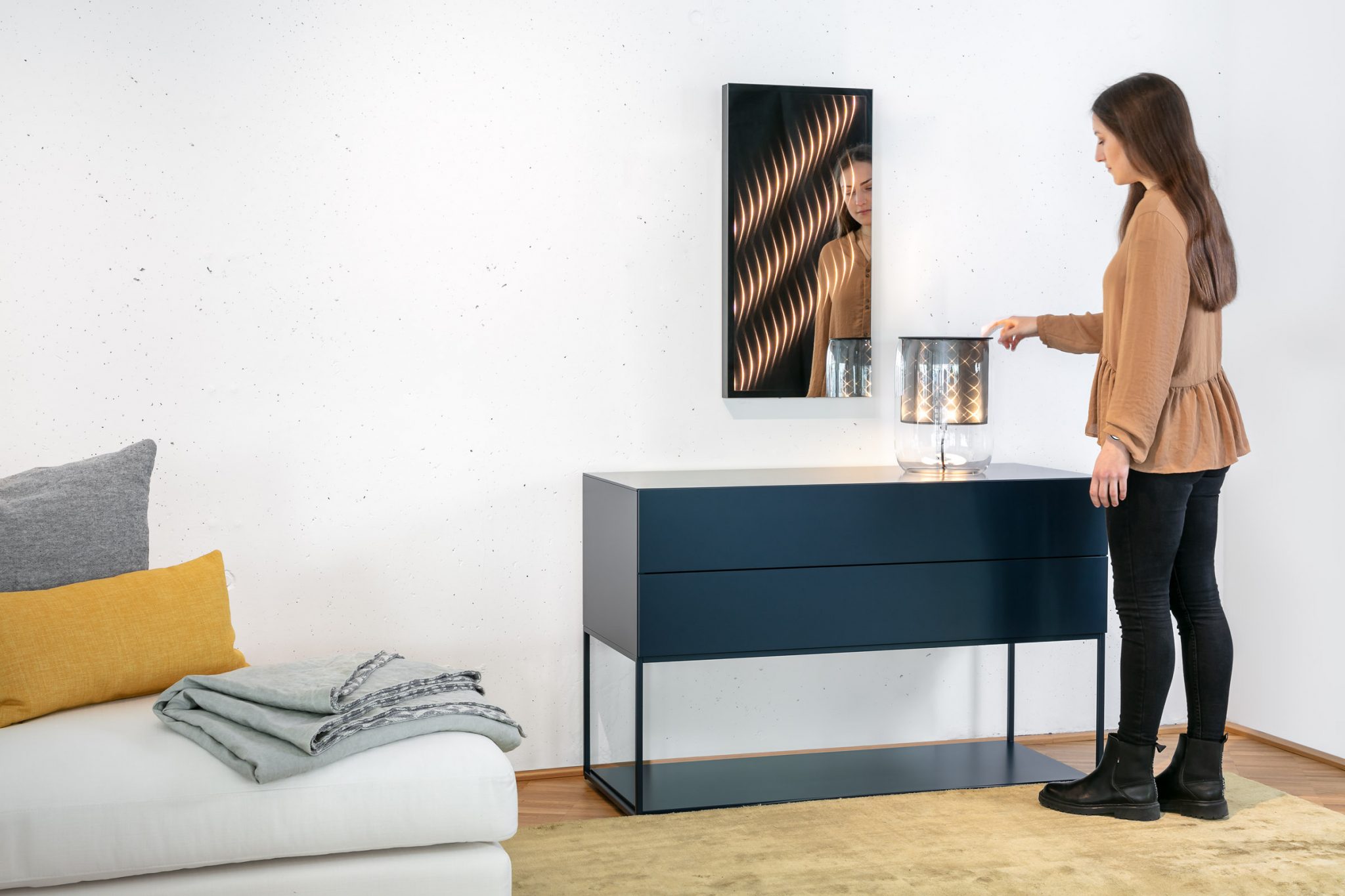 Impressive wall-mounted mirror for interior design
Ambiloom® with its minimalist design is adaptable to a wide variety of architectural environments.
Ambiloom® is not only aesthetically pleasing, but also illuminates the room in a pleasant ambience. It is created by translucent lighting effects creating a very surprising effect for the viewer.
In focus: the transilluminating light effect
Ambiloom® is a wall-mounted mirror in an aluminium frame with a unique light effect.  
wall-mounted mirror with integrated LEDs

Plug & Play

Worldwide unique light effect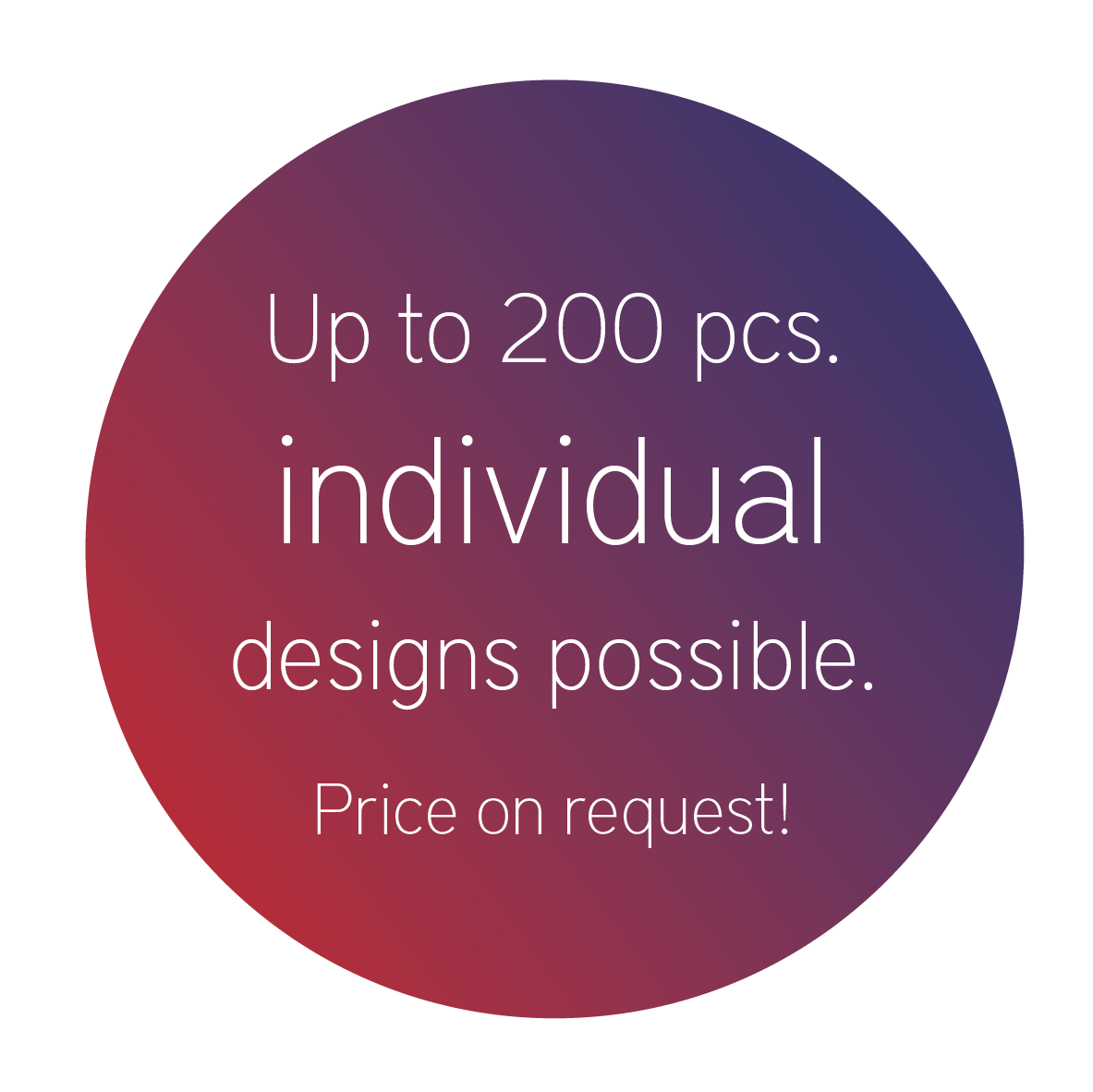 Product details
The Ambiloom® Mirror is completely pre-installed and suitable for wall mounting. The cabinet is made of aluminium, black matt and is available in the dimensions 550 x 1700 x 50 mm. On the back plate of the mirror, the LED strips are warm white (3,000 – 3,500 K). The mirror can not be dimmed.
Material mirrorglass: ETTLIN LUX® Mirrorglass
Sizes: 550 mm x 1700 mm x 50 mm (W x H x D)
Material frame: Aluminium
Frame color: black matt
LED Technology: 3,000 – 3,500 K (warmwhite)
Discreet touch panel as light switch
Recommended for decorative applications
Can be used as full-length mirror or horizontal
Where to buy?
Where to buy?
Philipp Hoffmann
Int. Key Account Manager
philipp.hoffmann@ettlin.de
+49 (0)7243 / 107 - 130
Send e-mail