Products for diverse and unique applications
Unique. Simple. Patented.
Textiles for your lighting design project
We offer a unique, easy-to-integrate solution to enhance your lighting design project with textiles. By combining LED light sources and ETTLIN LUX® fabric, we enhance your lighting design projects with functional qualities. This also applies to interior design in wellness areas, hotels, airports, offices, entrance areas and retail.
Our lighting textiles are patented and worldwide unique – a real eye-catcher for your next lighting design project, in a variety of ways.
Light technical textiles
We are substantially involved in the development of smart materials for indoor and outdoor use. In our weaving mill we produce textiles for different fields of application for public and private interior design. Our task is to combine aesthetics with functionality.
The result of our work are these two textiles: DECOLUX & MOOD
To our textiles
To our textiles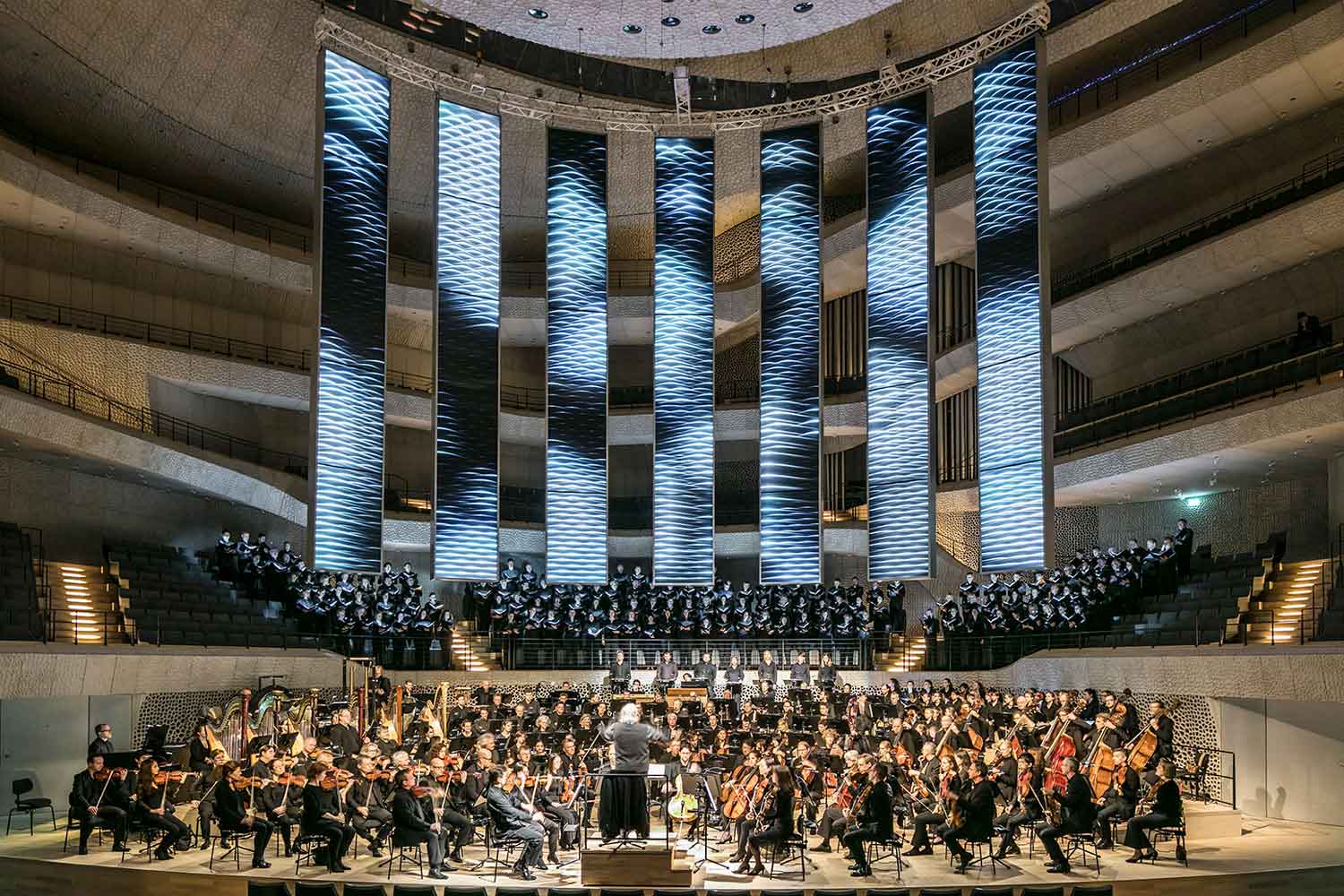 © Photo: Wolf-Dieter Gericke | Light sculptures: rosalie
Well-known architects, lighting and store designers rely on textiles from ETTLIN LUX®.
Get in contact
Ask us your questions – we will be happy to support you with your project.
Whether you are looking for a new
interior design object or
Do not hesitate to ask about our frame systems, wall- and ceiling coverings, lights, mirrors or textiles. We are sure you will find enough inspiration for your next project.