We plan your project for you
Planning and consulting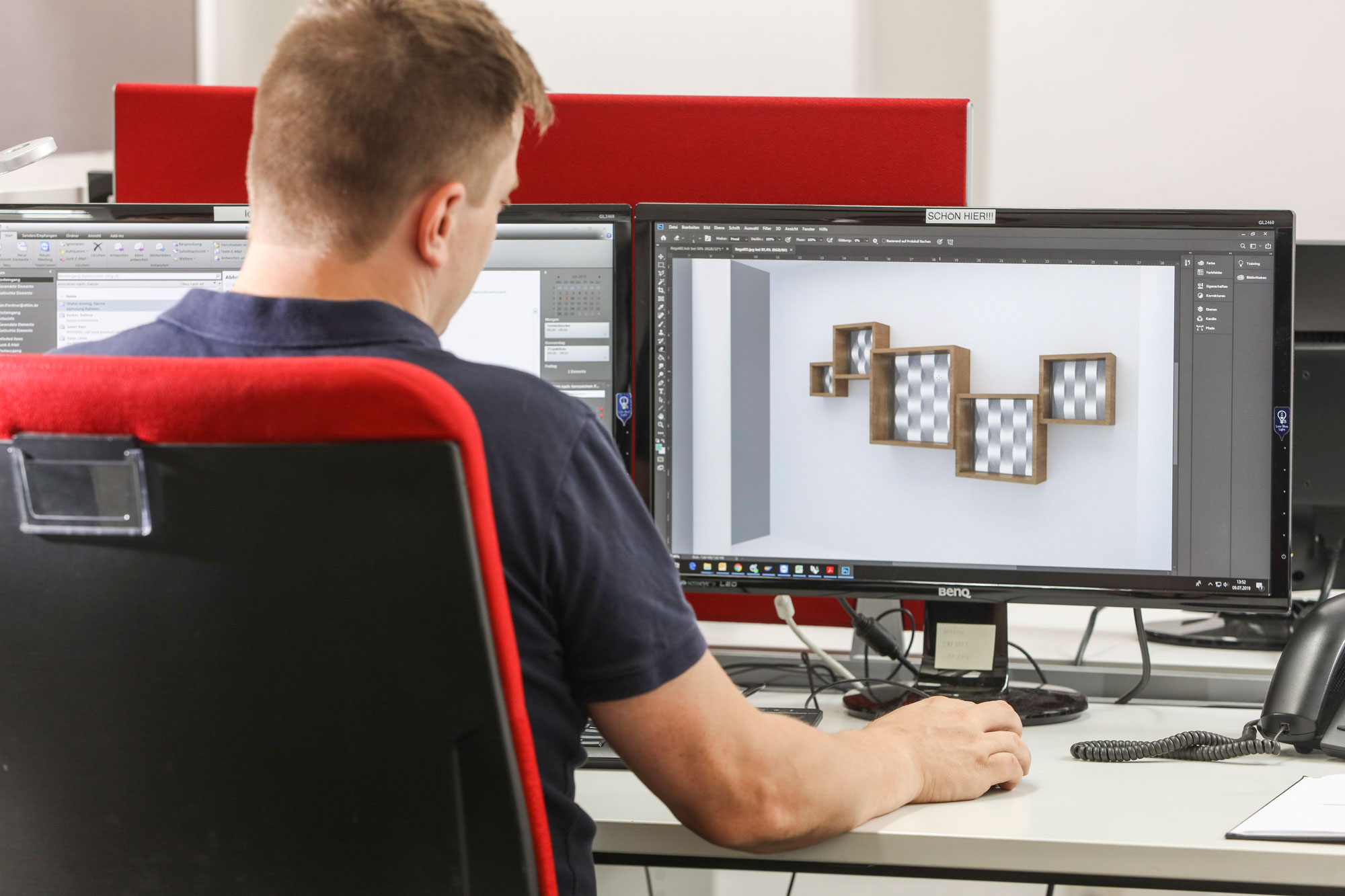 Design Concept
For the planning of your project you will get a graphic representation of it.
Consulting
We advise you with regard to installation situation and materials.
CAD Plans
Our concepts are prepared as CAD drawings.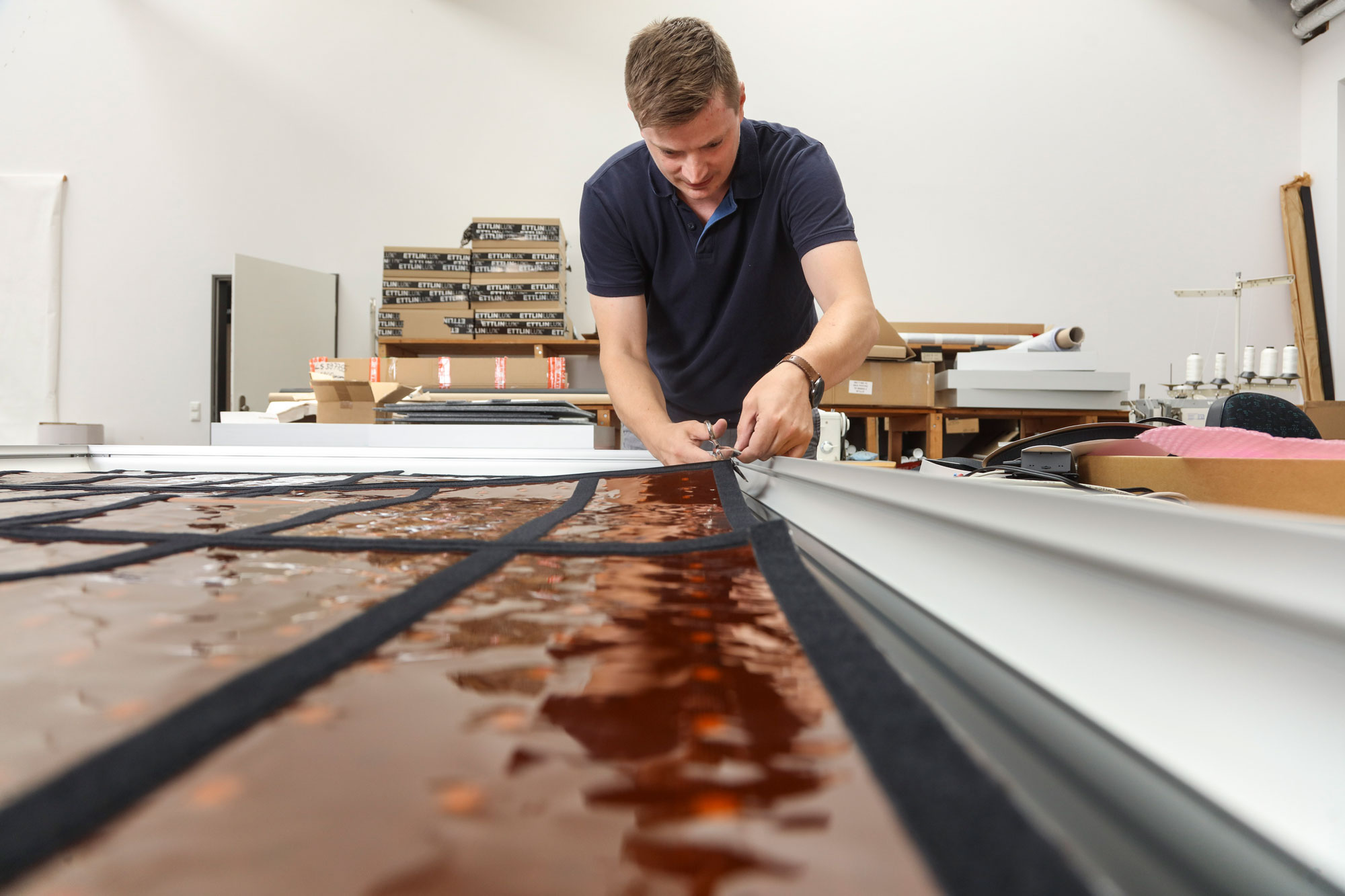 CONSULTING & PLANNING FROM ONE SOURCE
On request, we are available from start to finish. Our team of interior designers and product designers will gladly assist you.
design
lighting design
Design Concept (Graphical Representation)
Material consulting
installation situation
CAD planning
pattern structures
Einzigartige, einfach zu installierende Systeme
Die passende Lösung für Sie in nur vier Schritten:
Explore the ETTLIN LUX® lighting effect live. That's why we have developed the sample frame set as an optimal presentation tool.
Aluminium Frame System 500x500x60mm
Rear panel with pre-assembled LED Stripes (with one Light Effect)
Miracle silver sewed
Decolux white sewed
Decolux black sewed
HINT: Turn the back panel to create your own lighting effect by applying LED stripes in various ways on to the back panel. Please contact us if you have any questions regarding the lighting effect in terms how to place the LEDs to create certain effects.
ORDER A SAMPLE SET