© Photo: Bernhard Strauss
ADAC centre equipped with textile light boxes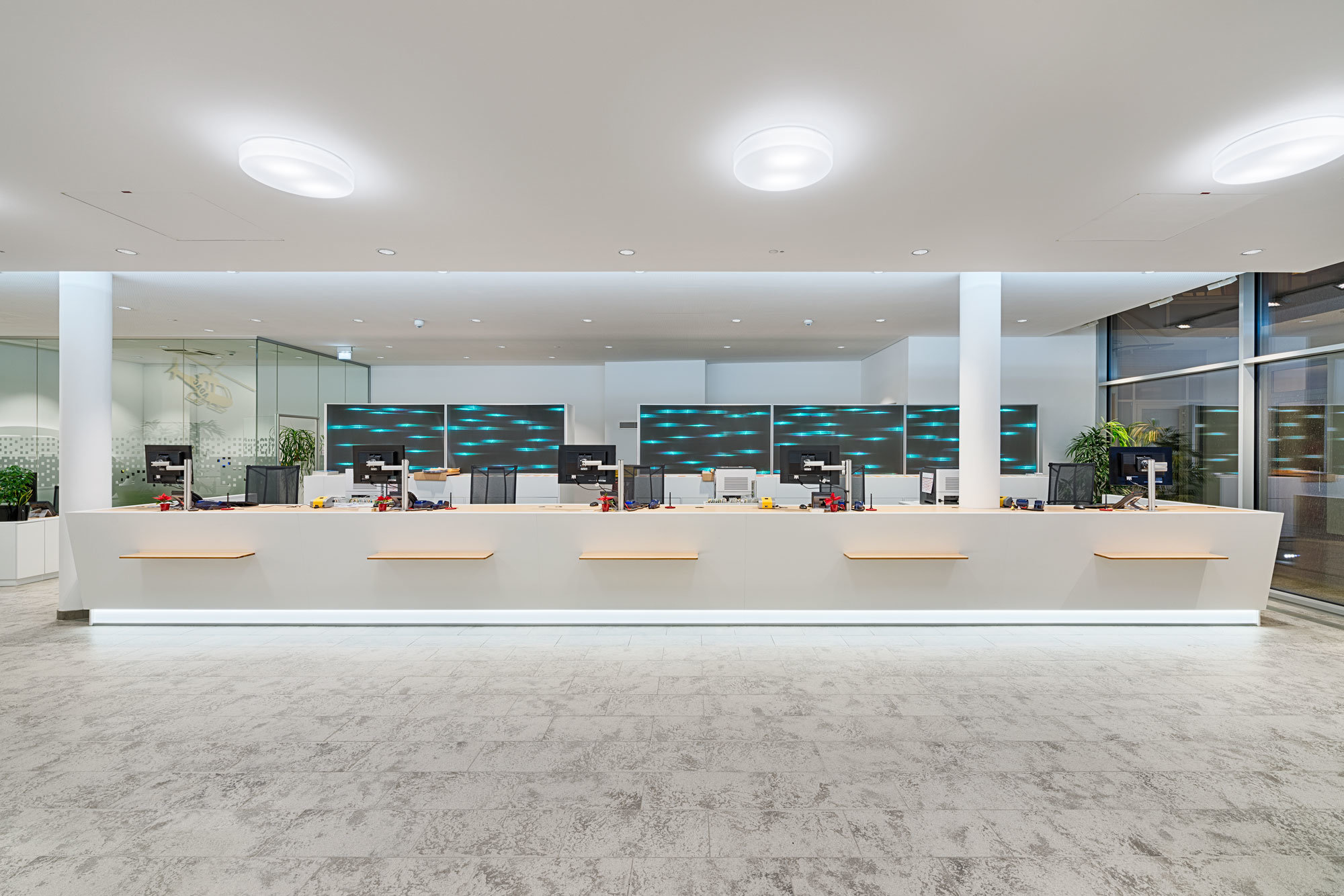 Product: ETTLIN LUX® Decolux
© Photo: Bernhard Strauss
Planning
Partner AG, Offenburg
Trendlicht, Freiburg
At ADAC, effective lighting frames have been decorating the back walls of the sales office in Freiburg since 2013. The 600 x 100 cm and 400 x 100 cm aluminium elements are covered with the textile Decolux by ETTLIN.
The individual aluminium frames are 198 x 105 cm in size and equipped with a 1040 profile. In order to create an effective light effect, an LED MODUL was chosen as 3 in 1 string of lights in an elongated version with 75 pieces. The light boxes were each delivered with a 12V power supply and 100W power.
The light boxes embedded in the wall were equipped with the light-technical Decolux fabric to create a sound-insulating effect and at the same time dynamic, three-dimensional light effects. Thanks to the simple installation, the exposed aluminium frames are particularly suitable for wall and ceiling cladding in public spaces, which are intended to serve as acoustic and luminous elements.