ETTLIN presents innovations and products at its own stand at the EuroShop 2020in Düsseldorf. Visit us from 16 – 20.02.2020 at booth B52 in hall 9 and experience ETTLIN LUX® products live.
Our unique, patented textiles can be used in many different ways. Create moods by using suitable colours and lighting effects to design a world of experience that invites the visitors of your shop to stay longer.
"Sell with all your senses: rely on effective lighting accents for the interior of your shop design.
Enhance the different areas of your interior by designing new spaces and creating atmosphere from the interaction of textiles and light.
Our products and innovations at a glance:
© Photo: PLDC & VIA-Verlag (Organiser) and Twelve Photographic Services
3D light effect mirror with textile
A functional product achieves a visual added value thanks to the integrated light effect textile.
© Photo: Klaus Frahm, Hamburg
Textile illuminated frames with distinctive lighting effects for wall and ceiling
Whether as a large-area media screen or as a textile illuminated ceiling - the fields of application are extensive.
Acoustically effective aluminium stretched frames with light effect textiles
A textile illuminated frame with absorber thereby becomes a decorative element.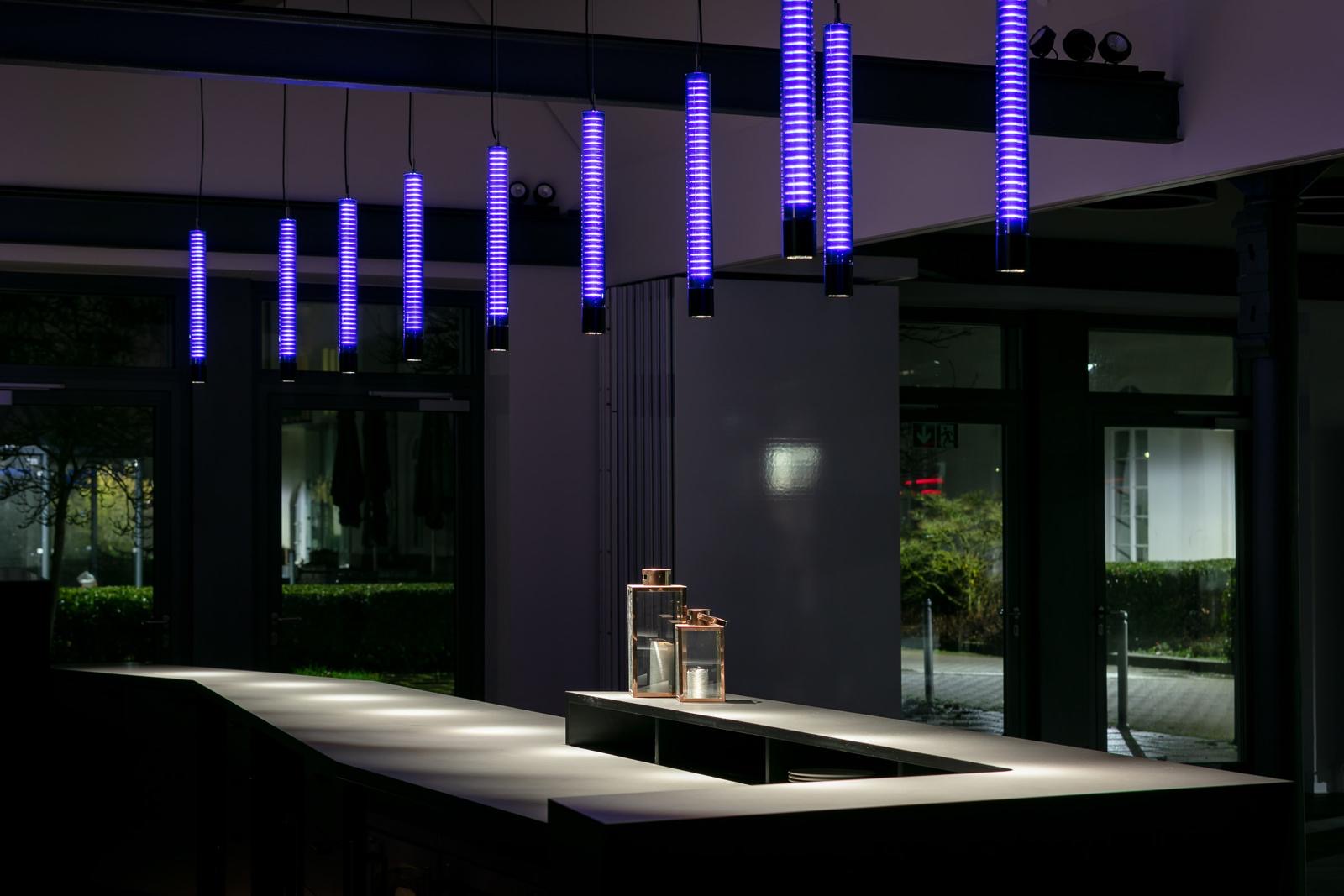 Pendant luminaire MAGMA - interaction of accent and ambient lighting
The MAGMA pendant light combines the aspects of design, ambience and architecture.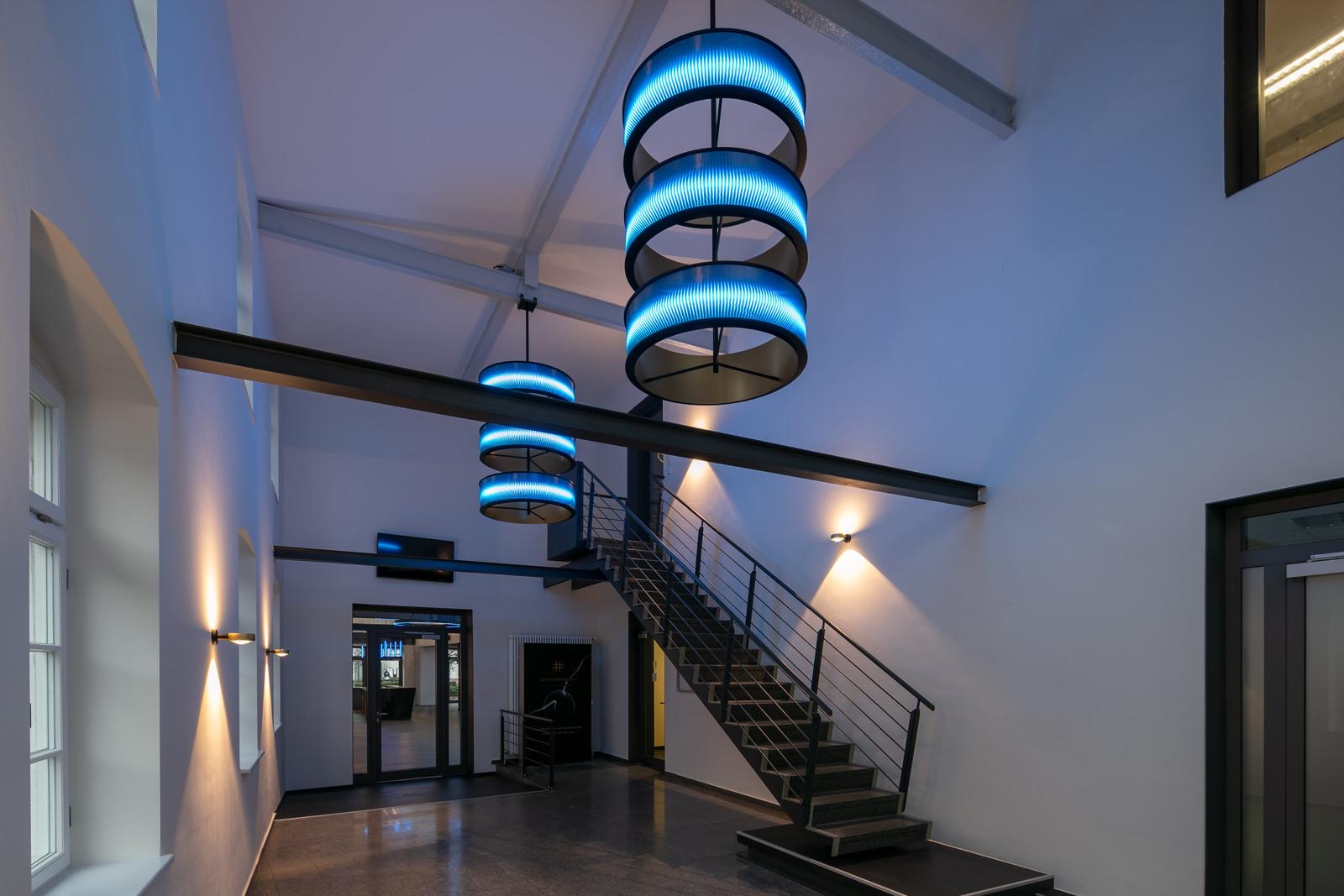 Design-oriented ring lights with three-dimensional light structure
The MATRIX light series combines design light art with smart textiles.
© Photo: PLDC & VIA-Verlag (Organiser) and Twelve Photographic Services
Elegant floor lamps with textiles as an eye-catcher
A floor lamp with a textile lampshade that impresses with its elegant and clear design.